The Business
with over 40 years EXPERIENCE since 1981
Hi I`m MR S.J.NUTTING also know as Steve the Decorator working for myself for over 40 years.

From this vast experience I have refined my business to keep in line with expectations and more for my Customers.

In what they need and expect from a professional and delivering those results in good time at a price that is right that makes the whole experience worthwhile and much appreciated.
My work has been widely praised and presence felt in and around Cambridge for many years.

Provide a written estimate on the same day via special e-mail which most of my customers prefer.

Along with all the details with split costs on paints, tax, expenses, labour so you can see how I came to the estimate.

My estimates often come out the most competitive or lowest due to the way I work almost 7 days a week so I can spread my costs.

Working hard with just two 5 minutes lunch breaks! long working hours & low vehicle running costs.

On the Job I Turn up on time at 8am so you don`t have to worry about keys and setting off to work.

I don`t use a radio so I can quietly work around you without disturbing your daily routine.
As I work Weekends & Bank holidays I can continue with the work non stop if the customers so wishes, so the job gets done sooner.

No worries when the job is nearing completion when you come home from work and dread having to clean up any mess, dust and get the room polished and back to normal when ever you get the chance.

Unusually for a decorator all fixtures and fittings are cleaned & polished, Carpets deep shampooed cleaned & Hard Floors washed and polished up for that extra special unique service.

State of the art Air filter machine to remove paint fumes from work areas.

It`s my pride and joy to feel that once a job is complete the customer is more than happy with the finished work.

I generally work upto 25 miles from my home at the centre of Cambridge.


About us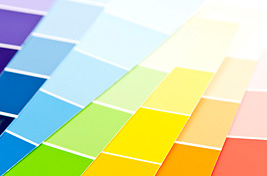 I work on my own so I have full control of quality & Reliability.
Living in Cambridge for most of my life I know the area and types of housing and expectations from customers.
With State of the art Air cleaner and deep industrial cleaners I offer a full service that is much appreciated and makes my work worthwhile.