Decorators Cambridge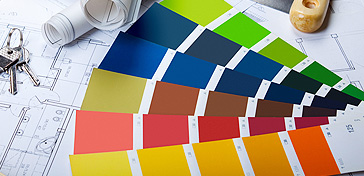 PAINTER AND DECORATOR CAMBRIDGE.
Working over 40 years, with this vast experience as a Painter and Decorator

I have refined my business to keep in line with expectations and more for my Customers.

In what they need and expect from a professional and delivering those results in good time at a price that is right that makes the whole experience worthwhile and much appreciated.

My work has been widely praised and presence felt in and around Milton and Cambridgeshire for many years.
I provide Free estimates within 25 miles of Cambridge.

When you receive the colourful desktop published estimate you will see that I have Split down the estimate on how much goes to tax, expenses and Paints etc. My estimates often come out the most competitive or lowest due to the way I work almost 7 days a week so I can spread my costs.

Working hard with just two 5 minutes lunch breaks! long working hours & low vehicle running costs.

All walls and woodwork smoothed down with
£700 Electric dust free sanding machine.
Contractors paint, DIY paint and Vinyl matt will smooth down to glass smooth finish removing textured roller and brush marked emulsion.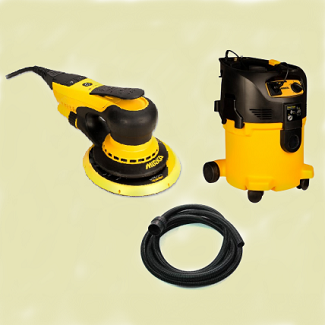 Colours
Dulux Trade - Farrow & Ball - Little Green
Experience in choosing colours to best match carpets, curtains etc from thosands of colours, incl modern bold colours, contemporary, Victorian, Georgian, Art deco Heritage period colours.
All the best trade paints for the professional including:-
Dulux,Farrow & Ball, Little Green, Colourtrend, Mylands, Designer guild, Benjamin Moore and many more.
Precision paint matching colour cards and fabrics into a cheaper hard wearing alternative Trade paint.

Paint finishes
6 types of emulsion including stylish upmarket dead flat finishes.
Durable washable matt emulsions with no colour rub off.

Low odour VOC quick drying paints.

Quick drying tough water based Woodwork paint as smooth as oil based with non of the yellowing.

Anti-condensation & Anti Bacterial & Virus, Anti fungal and mould additives that can be added to paint.

Trendy mid sheen outside super flexible non flaking and non blistering technology paints that lasts upto 10 Years.

Cleaning Services
Industrial cleaners
Many only available overseas imported here to achieve stunning deep cleaning action.

Plastic double glazing back to super white new look.

Metals removed of grease, limescale and tarnish.

Wood strpped of grease and wax and given new wax to rejuvinate natural beauty of wood

Baths & Sinks removed of soap scum, limesacle build up.

ON THE JOB AND FINISHING
On the Job I Turn up on time at 8am so you don`t have to worry about keys and setting off to work.

I don`t use a radio so I can quietly work around you without disturbing your daily routine.
As I work Weekends & Bank holidays I can continue with the work non stop if the customers so wishes, so the job gets done sooner.

No worries when the job is nearing completion when you come home from work and dread having to clean up any mess, dust and get the room polished and back to normal when ever you get the chance.

Unusually for a decorator all fixtures and fittings are cleaned & polished,
It`s my pride and joy to feel that once a job is complete the customer is more than happy with the finished work.
latest projects
Wide range of properties both inside and out both Owner and Rental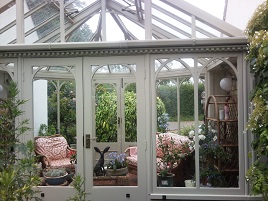 Conservatory originally had dark brown woodstain blistering.
Stripped back to bare wood applied trendy satin coloured flexible anti blister flake paint.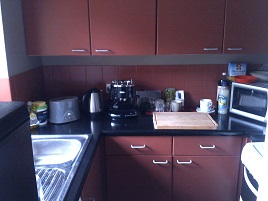 Wooden cupboards worn down and damaged over the years. Old 80`s outdated ceramic wall tiles. No heater in Kitchen makes it feels cold and un inspiring.
Complete transformation warm,modern and latest colour trends. All thanks to Super grip primer for cupboard, wooktop and tiles. Simply painted over with tough Satin & Glossy paint finishes. Even the rusty  white fridge was painted Black.
.